What is an education fund?
An education fund is a financing option for students and trainees to cover their education costs. It offers financial support in the form of scholarships or low-interest loans. Education funds are offered by organisations, companies or foundations and help to meet educational expenses such as tuition fees and living costs. Some funds offer additional resources such as mentoring and networking opportunities. Repayment terms vary depending on the fund. Education funds can help reduce the financial burden of studying and allow students to better focus on their education.
Which education funds are there?
There are various education funds that cover different target groups and forms of education. One example is the Festo Education Fund, which supports students of technical disciplines. Another well-known education fund is the Brain Capital Education Fund, which supports students of various disciplines. The LLM Education Fund is specifically geared towards students of Master of Laws (LLM) programmes. The DKB Studenten Bildungsfonds and the Deutsche Bildungsfonds are also popular options for students in Germany.
Who is eligible for education funds?
Education funds are aimed at students and trainees seeking financial support for their education. The exact requirements may vary depending on the education fund, but usually aspects such as performance, motivation and future potential are taken into account. Often, the income of the parents or the applicant is also taken into account. It is best to check the exact criteria of each education fund to see whether you are eligible.
How does an education fund work?
The functioning of an education fund is usually similar: the fund provides financial means to cover the education costs of the supported persons. These funds are granted either as a scholarship or as a low-interest loan. Repayment is usually made after completion of the training and is often linked to the recipient's income.
Prerequisites for support through an education fund
The requirements for financing through education funds can vary depending on the fund. As a rule, however, the following aspects are taken into account:
1) Performance and potential: Education funds often look for talented and motivated students or trainees who show a high level of performance and have the potential to succeed in their field of education.
2) Financial needs: The income of the parents or the applicant can be a criterion to assess financial need. A low income may increase the chances of receiving funding.
3) Field of study and level of education: Certain education funds focus on specific fields of study or levels of education. For example, there are funds that focus specifically on technical courses or master's degrees.
4) Personal characteristics: Some education funds also take personal characteristics such as social commitment, special life circumstances or cultural background into account when awarding scholarships.
This is how repayment to an education fund works
The repayment modalities of education funds can vary. Often, repayment takes place after completion of the training and depends on the income of the beneficiary. There may be a certain period of time during which no repayment takes place in order to facilitate the beneficiaries' entry into working life. Once a certain income level is reached, a percentage repayment of the amount received is due.
Some education funds also offer flexible repayment options that allow beneficiaries to adjust their repayments to their individual income. In some cases, there may also be early repayment options to save on interest.
It is important to check the repayment modalities and conditions of the specific education fund, as these may vary from fund to fund.
Education funds—experiences
Are you looking for someone who financed their studies through an education fund and would like to ask them a few questions without obligation? Paula, one of the founders of Compounder, had her studies financed by the Brain Capital Education Fund. Feel free to contact Paula using the form below and ask her your question.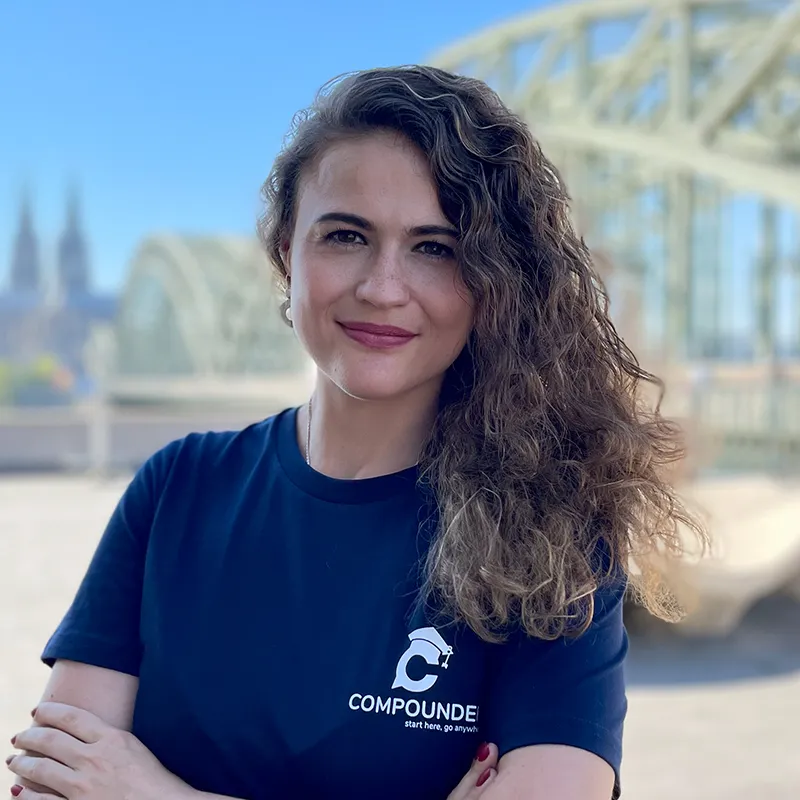 Paula Vorbeck
Managing Director, former student
Email: p.vorbeck@compounder.eu
This might also interest you: