How to apply via Compounder
With Compounder, you can easily apply for your desired study programme in Germany in just three steps—fast, safe and completely free of charge!
1) Create your applicant profile and check your admission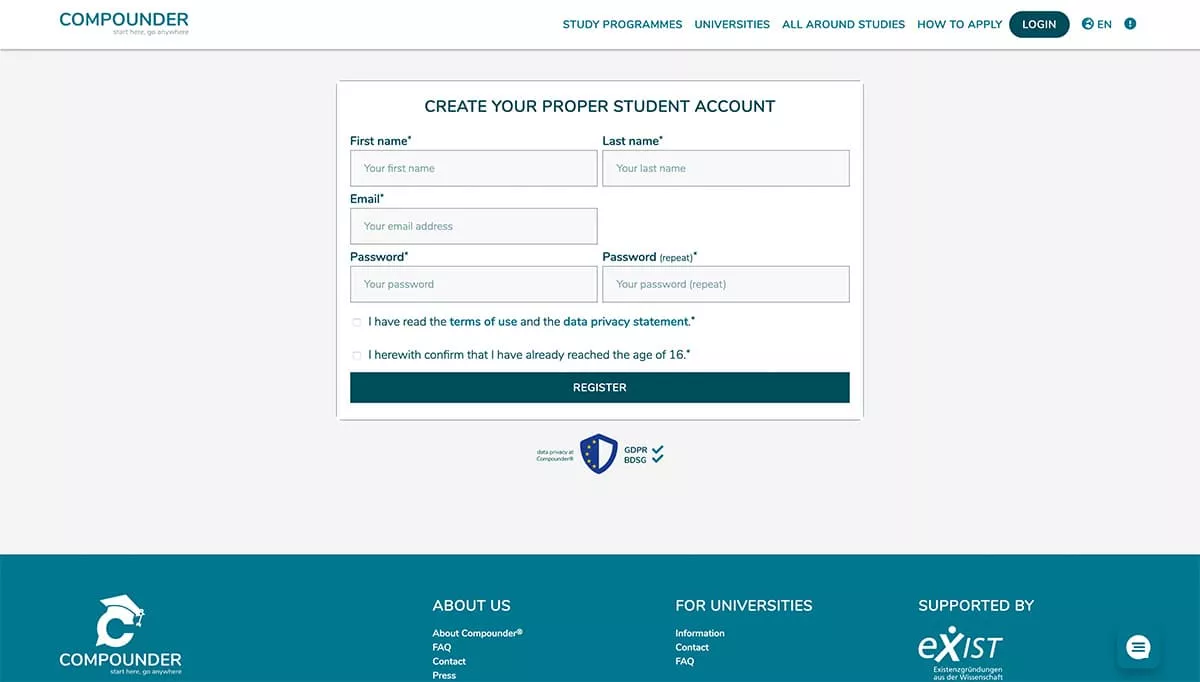 Create your applicant profile by registering on Compounder.
Fill out your profile by entering the information on your educational background and upload all relevant documents by clicking on 'My profile' in the sub-navigation whilst being logged into your account.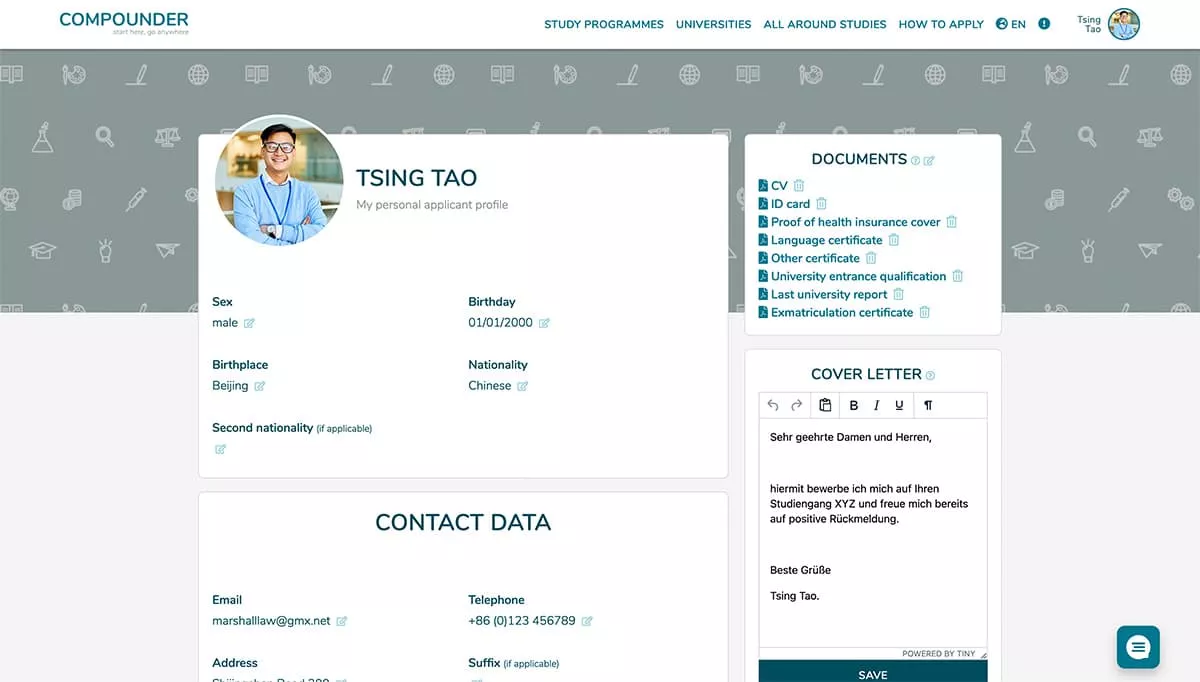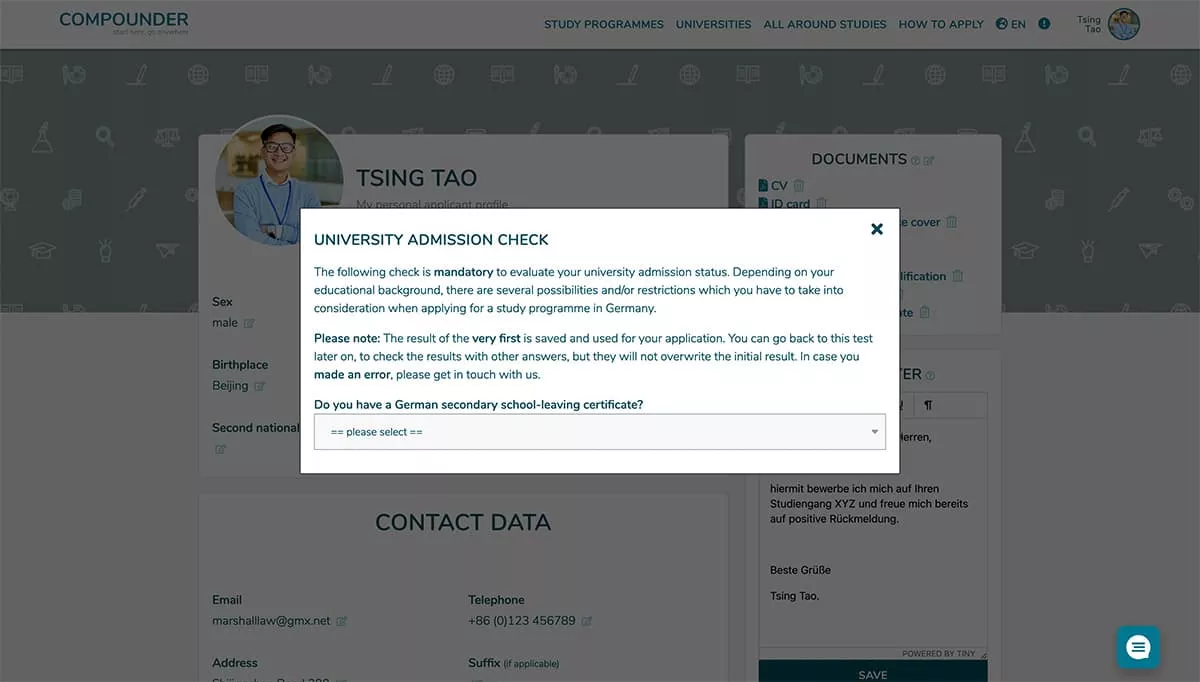 Check whether you are eligible to study in Germany by answering the query.
2) Choose a university and study programme
Browse through all available German universities on Compounder and pick one or several programmes you want to apply for.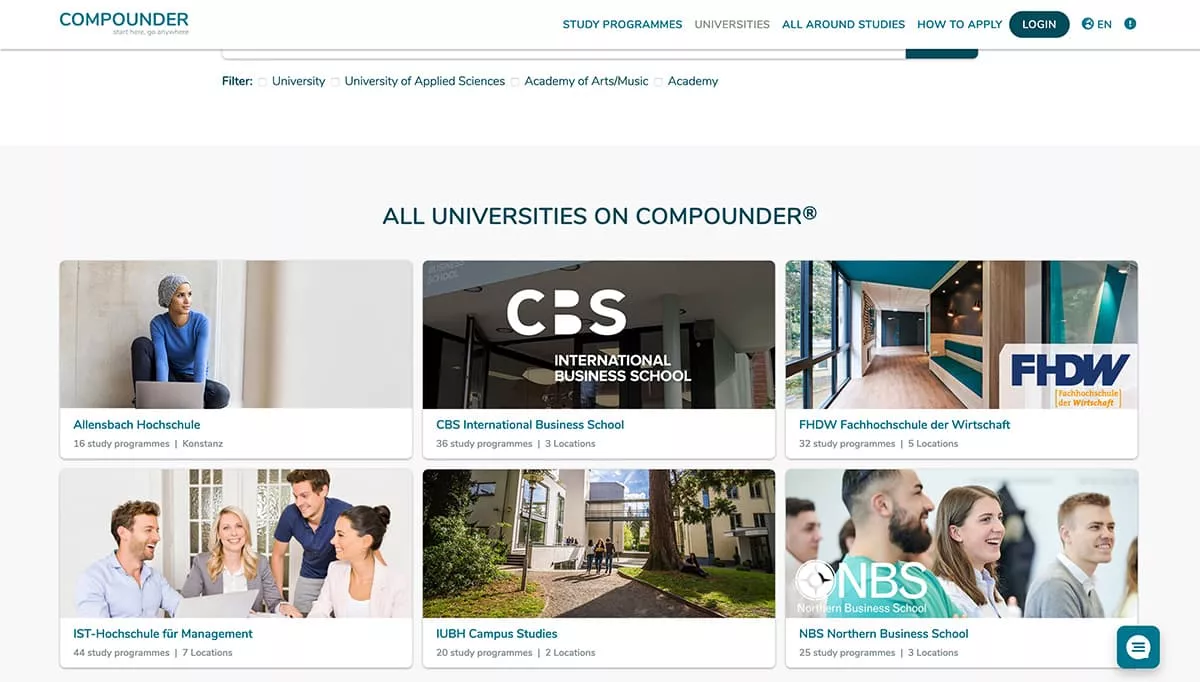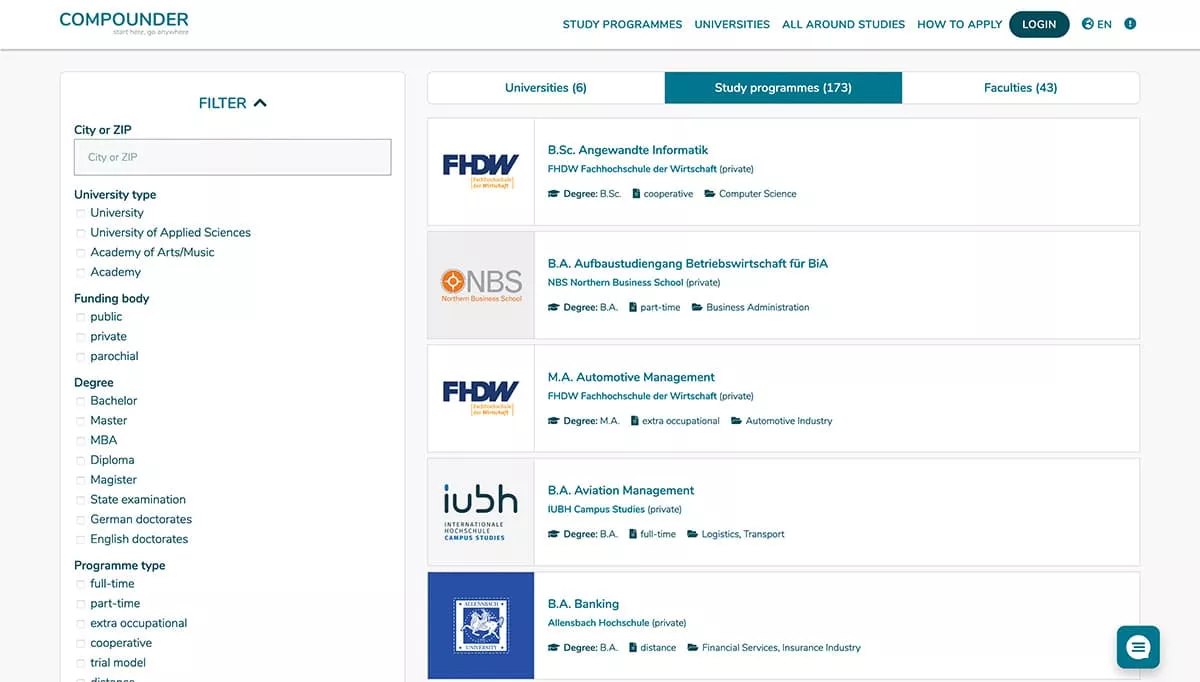 Alternatively, you can also search for a study programme, university, job, location or other keyword with our integrated search function. If you are looking for something specific, such as English taught master's programmes, you can adjust your search by using the dedicated filters.
Check out the respective university or study programme profile, to learn more about the courses and be sure to take note of the admission requirements, tuition fees and other relevant details.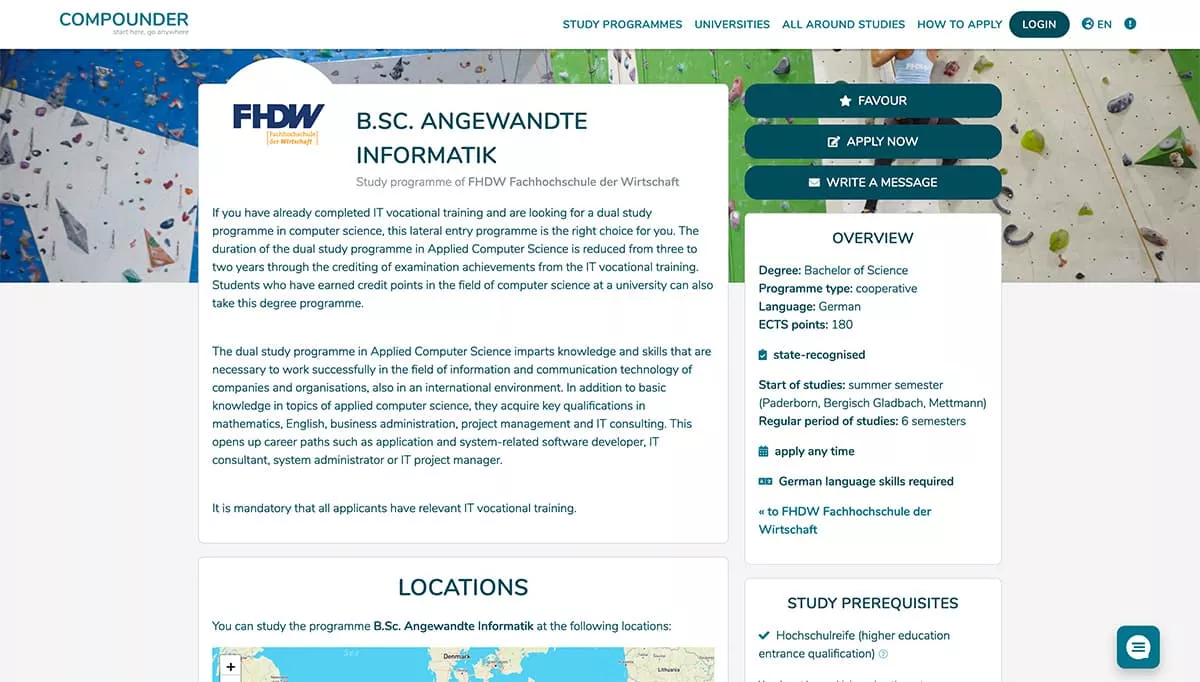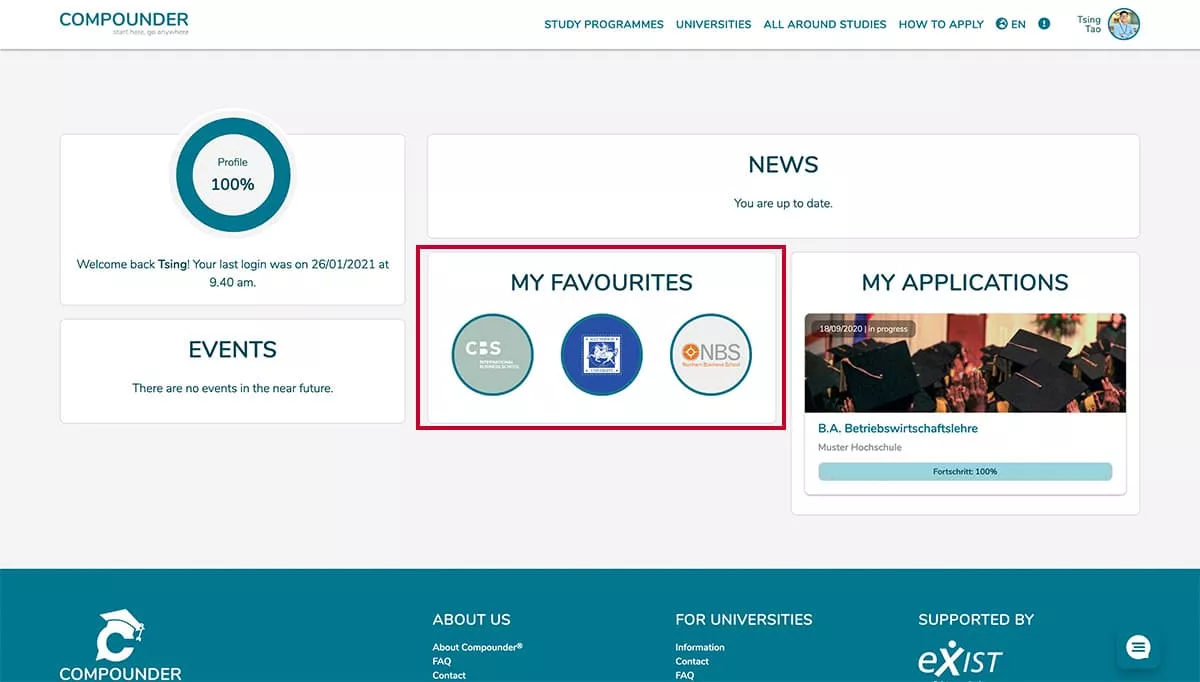 Save study programmes and universities which you are interested in for later, by adding them to your favourites (you will need an applicant profile for that).
3) Directly apply, without any physical paperwork
Once you have completed your profile, you are ready to send your application! To increase your chances of getting accepted, we recommend to apply to several universities. Click on 'Apply now' in the sub-navigation whilst being logged into your account, to start the application process.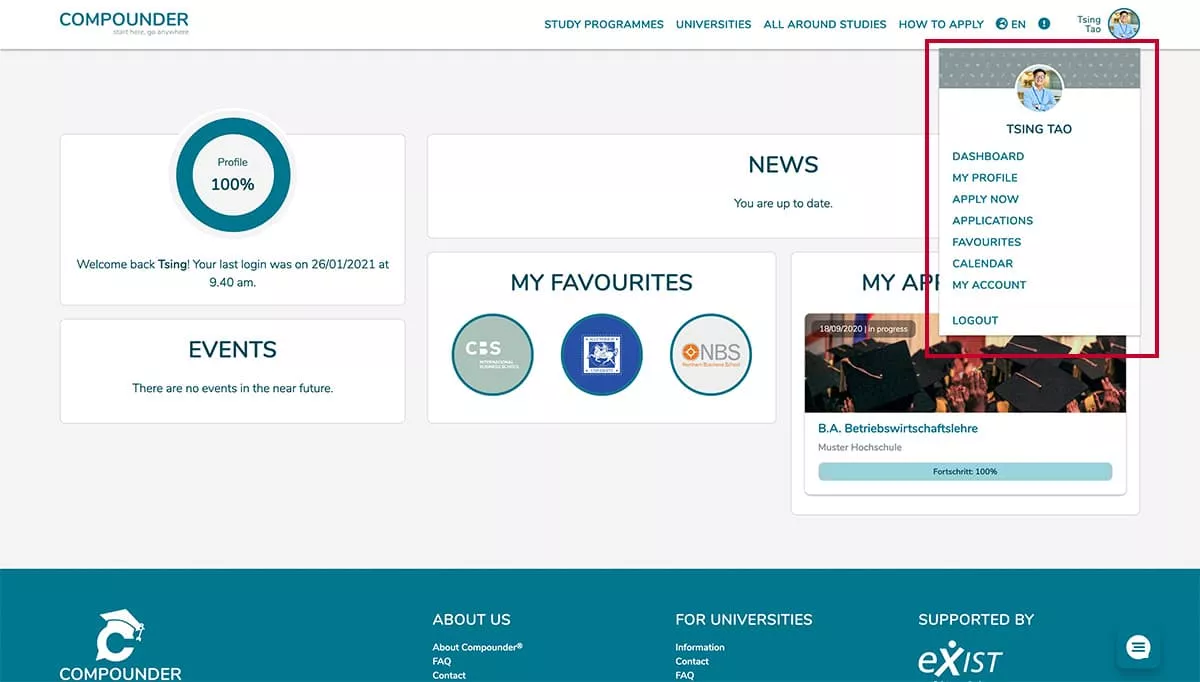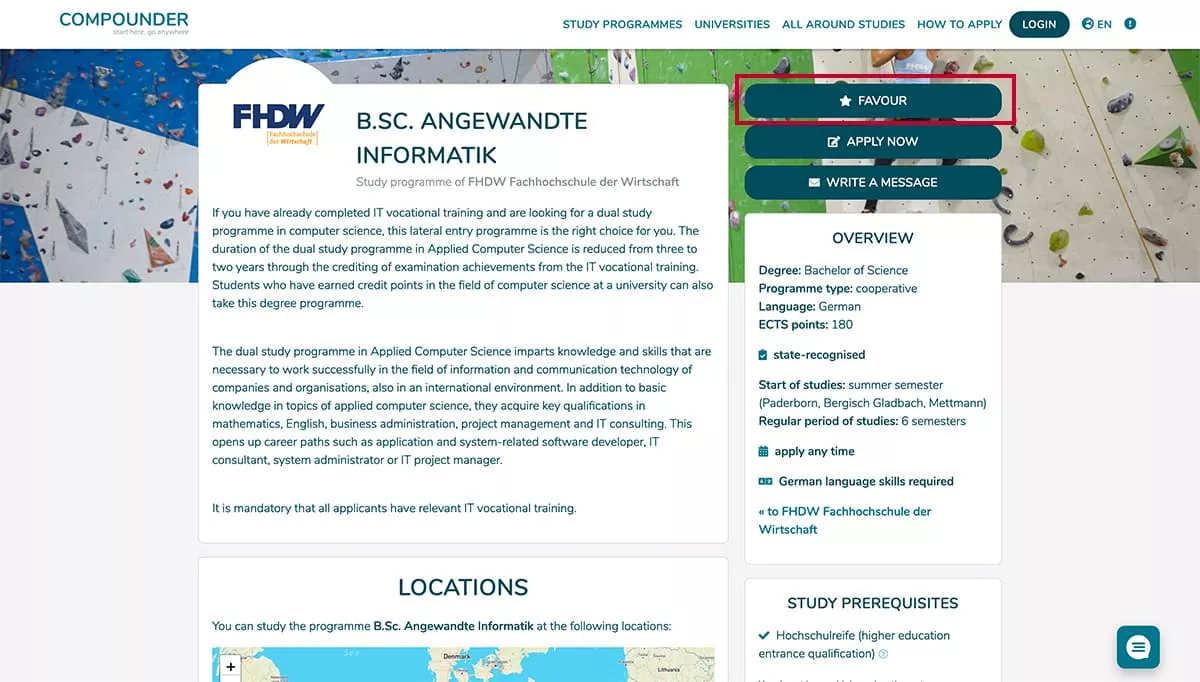 Alternatively, you can also apply by heading over to the profile of your chosen study programme (or university) and click on 'Apply now'.
You can see the status of your application on the dashboard in your account. Once the universities have reviewed your application, they will get back to you via email. We wish you best of luck with your application and hope you get admitted soon!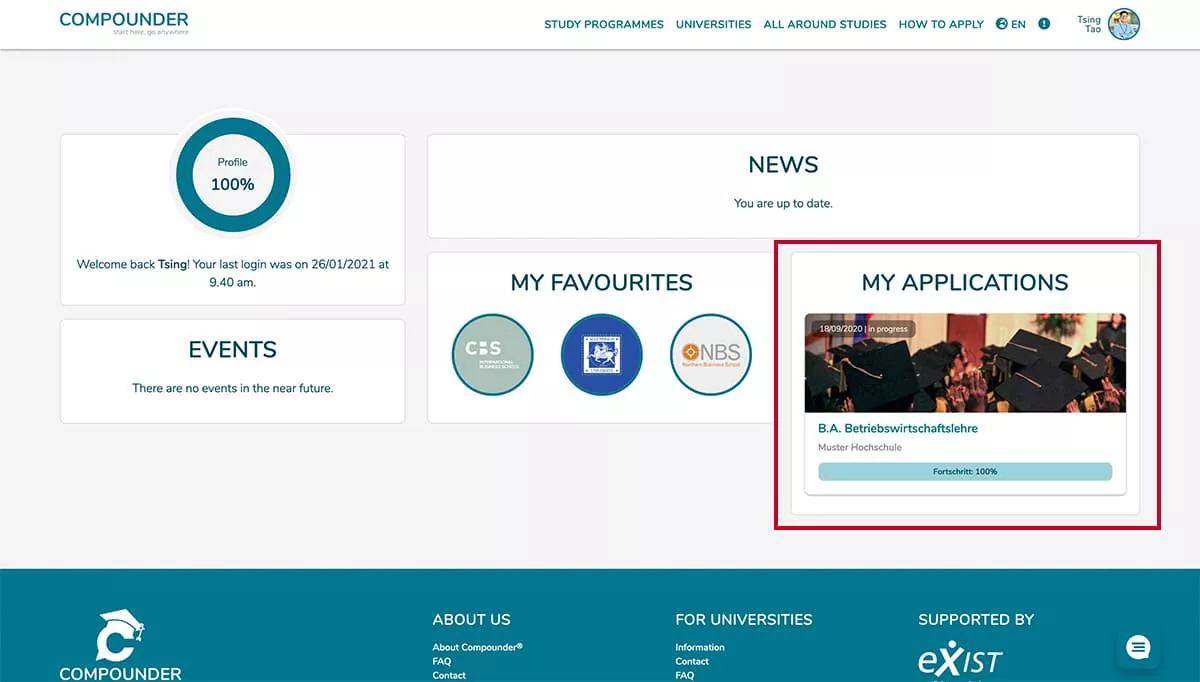 Any questions?
Do you have questions? We are more than happy to help! Contact us via chat or mail.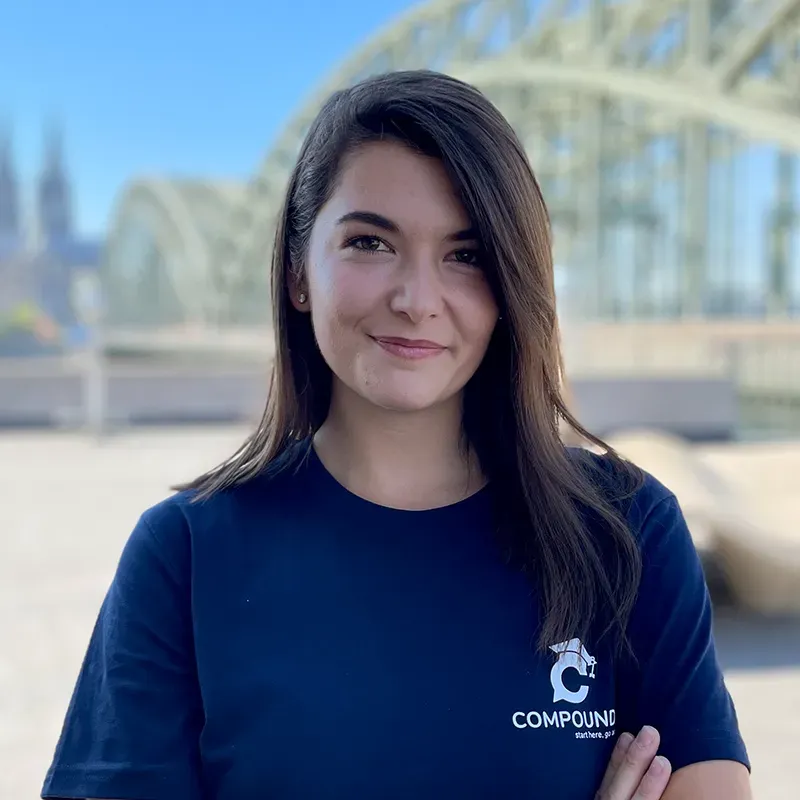 Your contact
Evelyn Wagner
Managing Director, Student Success Consultant
Email: e.wagner@compounder.eu