Why you should start recruiting via Compounder today
We want to help you grow your business and recruit students easier than ever before for leading universities in Europe.
One central platform for all your needs
Find programmes, submit and manage applications, and track your commission—all in one place.
More than 30 European universities
Apply to the best universities in Germany, Austria, the United Kingdom and the Netherlands. More to come soon!
Quick, reliable and transparent commission payout
Track your commission on your personal dashboard. 100% commission payout after student's enrolment!
Automated eligibility check
Save time and stress—by knowing the admission eligibility of your students even before applying to the university.
Your reliable partner in Germany
Your success is our success. We aim to build a trustful long-term relationship with you.
Partner universities
Apply easily to fully English- or German-taught Foundation, bachelor's, master's and MBA courses at one of our more than 30 European partner universities.

» view all partner universities
'We are the platform with the fastest growing number of European universities. Why? Because we can do, what no other platform can: check each student's eligibility for admission automatically. And we want you as our partner to benefit from that growth!'
Evelyn Wagner
Managing Director, Partner Manager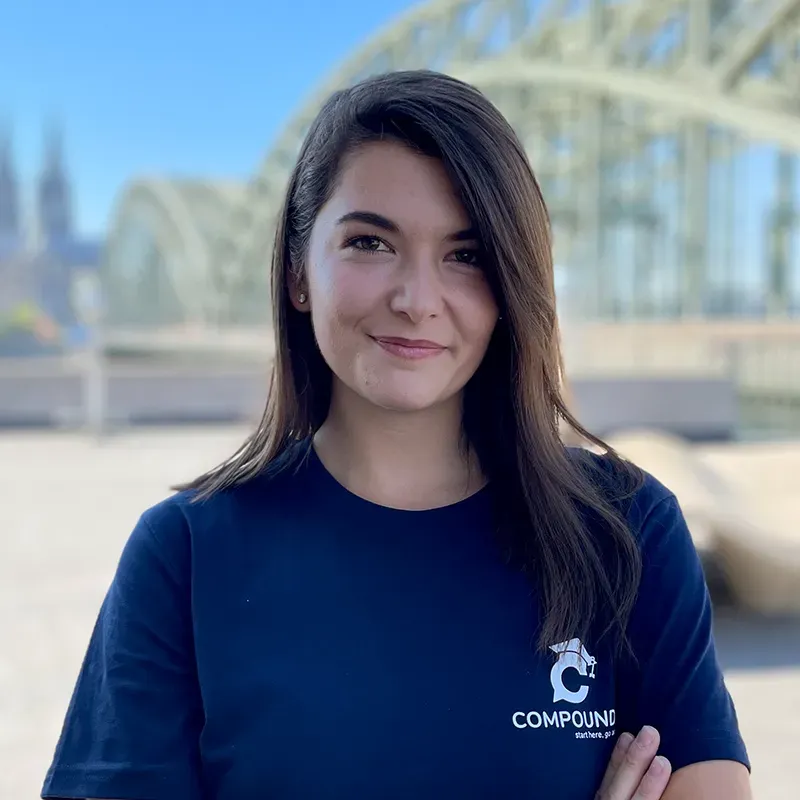 How easy recruiting via Compounder is
Step 1
Register as a Compounder tipster
Step 2
Create student profiles and immediately see their eligibility
Step 3
Easily find suitable universities and programmes
Step 4
Submit as many applications as you wish
Step 5
Track application status and your commission
More than 10,000
students helped
98%
acceptance rate
More than 50
countries students currently are recruited from
Additional perks
scholarships and cash benefits exclusively for your students
Expert education
We will provide you with everything you need to know about our study destinations
Do you have any questions or need assistance? Get in touch with Evelyn!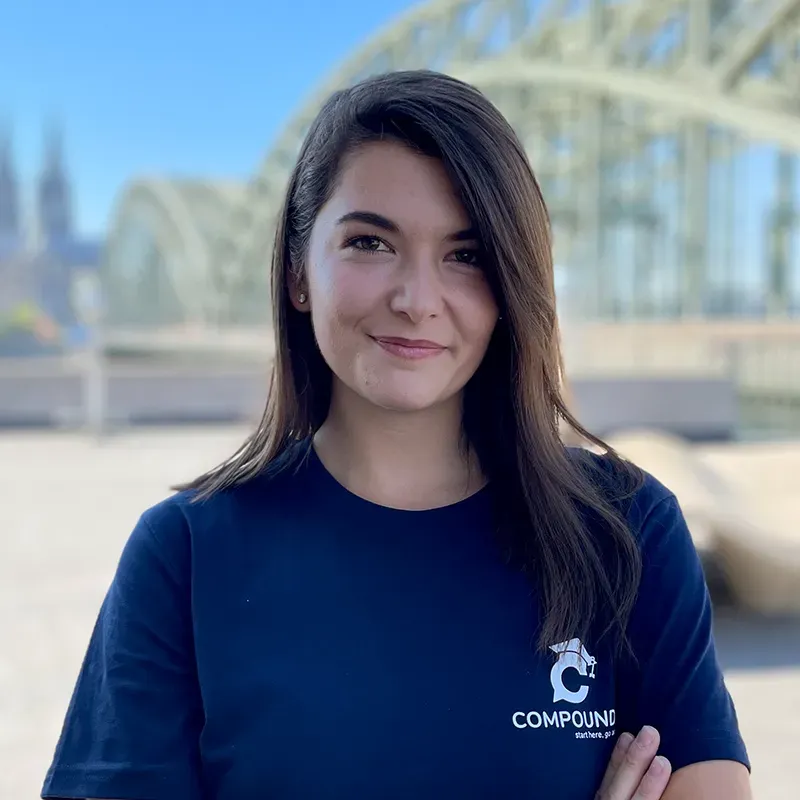 Evelyn Wagner
Managing Director, Partner Manager
Email: e.wagner@compounder.eu